HELPING OUR COMMUNITY!
---
Our 2023-2024 Project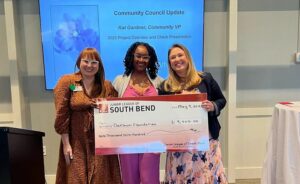 OakLawn – A Place to Belong
Junior League of South Bend provided funds to help Oaklawn with A Place to Belong, a future home of mental health services in St. Joseph County. The funds will be used to furnish, decorate and supply activities for 2 therapy rooms for children and families. We will also support Camp Mariposa by volunteering our time to help them during meal time services.
---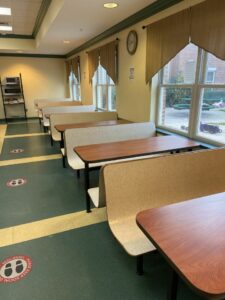 JLSB partnered with YWCA and provided new booths for their dining room.
The much needed upgrade provides those at the shelter with a comfortable and inviting place to share their meals. It gives them a sense of belonging to a community or family they otherwise would never get the chance to experience. It was our pleasure to be able to support them in this way!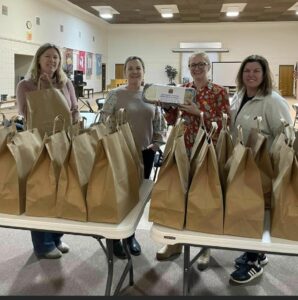 We are also continuing to help fight food insecurity.
By hosting several Done in a Day Events along side St. Paul's Lutheran Church, we will continue to help them prepare and distribute meals to those in need in our community.
By continuing to use the site, you agree to the use of cookies. more information
The cookie settings on this website are set to "allow cookies" to give you the best browsing experience possible. If you continue to use this website without changing your cookie settings or you click "Accept" below then you are consenting to this.