Little Black Dress Initiative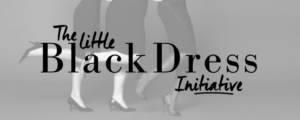 The Little Black Dress Initiative (LBDI) is an campaign that aims to bring awareness of neighbors in our community facing distress, whether it be poverty, violence, or inequality. Started by the Junior League of London in 2014, the initiative is now growing in communities stateside.
Participants wear one black dress, or other black attire, for five consecutive days to highlight the effect distressful situations can have on one's access to resources, confidence, and opportunities. Each participant will use social media to increase community awareness and drive online donations through a fundraising site.
Funds raised from the campaign will directly impact our community through supporting the mission of JLSB: an organization of women committed to promoting voluntarism, developing the potential of women, and improving communities through the effective action and leadership of trained volunteers.
The Junior League of South Bend's annual Little Black Dress Initiative will be held in March each league year.
How to Participate
There are several ways to donate in support of the initiative. Visit our

fundraising site

and select the participant you wish to support. You may also give donations to any participant, or donate through the mail 525 East Colfax Avenue, Unit 102, South Bend, IN 46617. If you send by mail, please indicate to which LBDI participant your donation should be directed.
We welcome anyone to join us in the initiative – you don't need to be a member of Junior League of South Bend to participate.
Support a participant by sharing their social media posts. The main goal of the initiative is awareness of those in distress in the community – the more the information is shared, the greater reach we have in the community.